Physicians & Medical Professionals
Imagine real estate simplified! When you choose The Brian Boals Team to help you buy or sell, you're choosing expertise, integrity, and commitment.
Medical Students
& Residents
Buying a home is an important decision. Let us help you stay updated with the market so that when you are ready for home ownership, you reap all of its benefits.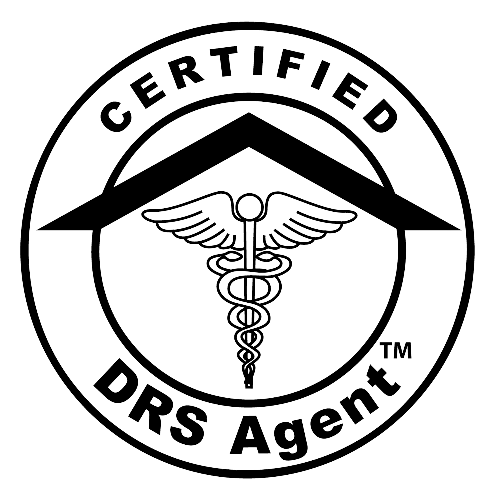 Proud to be DRS Certified.
Colorado Springs
Featured Listing
We Bring the Search to You.
We service Colorado Springs and all surrounding areas. We go the extra mile to be as close to your fingertips as possible.
Search by Area
Neighborhoods
We live here, we work here. Every neighborhood has its own personality, history and is within your reach.

North and west of Colorado Springs with newer downtown, good shopping and large, more secluded acreages.
Fun and funky with lots of shops, restaurants and festivals. Older community with historic housing.
If you love old and charming, this area is for you! Close to shopping, plays, concerts, restaurants and the excitement of downtown living.
Small town atmosphere with shops and restaurants and great 4 th of July parade! Mix of old and new housing.

Antler Creek Golf Course – one of the longest in the County. Homes with more land.
Newer north suburbs within close proximity to Air Force Academy. Fresh new developments and up and coming shopping. Gorgeous view of Pikes Peak.

Close to shopping and restaurants galore, this area is a mix of newer construction with easy access to all amenities.
Like it sounds – many evergreens and forested areas amidst large acreages in a rural community.

Beautiful, mature area which encompasses the Broadmoor Hotel, Cheyenne Mountain Zoo, Seven Falls, Fort Carson and other attractions. Lots of older homes with character and 10+ year old homes.
welcome to brian boals
One Stop Real Estate Needs
A premier real estate website!. We take pride in providing you the best possible service, as well as the latest cutting edge tools, to make all your real estate transactions as smooth as possible. You won't find another site with more comprehensive, local real estate information.
Whether you are buying or selling, you have come to the right place. Bookmark our site, or give us a call. We look forward to putting our years of experience to work for you.
Who lives in colorado springs, co?
423,680
People live in Neighborhood
32F
Median Monthly Temperature
15,790
Median Household Income
Let Our Military Relocation Professional Help You In Your Home Buying Process
Finding the right home can be a difficult process but no matter what you are looking for as an experienced Colorado Springs, CO real estate agent I can provide you with the resources you need to make the home buying process simpler, from specific Colorado Springs, CO neighborhood information, to tools to estimate your mortgage payments, and buyer resources and articles that will help you through the home buying process.
Testimonials
What Clients Say About Us
I found Brian and team through Dave Ramsey's ELP program and they were on top of everything from that first phone call through the closing. Being an out of state buyer in a seller's market, I knew I'd need to act quickly and have complete trust in Brian's guidance. He was very open and honest with thoughts on prospective properties regarding location and...
Read More
Brian and his team went above and beyond to secure a deal in an ever changing market. I wish I had contacted him sooner as his professionalism and expertise was a game changer for us. Call him today if you want a pro on your side!...
Read More
Brian and his team are amazing! They are on top of all steps in the process, communicate well, and go above and beyond. They sold my house, helped me buy a new one, and got everything closed in under a month. Thank you!!!...
Read More
Brian and his staff did a perfect job and sold my home quickly! They told me exactly what to update in my home and set the perfect price for it. He also had very helpful contacts when I needed to use outside vendors for work in my home....
Read More
We love Brian. We first used him to sell our house in Larkspur 7 years ago when the market was a little tougher and he worked 10 times harder than the previous agent we had. Then we bought a house through him and sold a parcel of land through him. Now I just listed a rental property I own. I think why we keep using Brian is he is super responsive and get...
Read More
Brian Boals Team at RE/MAX Real Estate Group.
215 W Rockrimmon Blvd Colorado Springs, CO 80919
Contact Details
215 West Rockrimmon Blvd Colorado Springs, CO 80919